ACE - A COMPETITIVE EDGE
Our online review course provides you with the most personal and effective method to prepare for the PT and PTA Licensing Examinations on your own schedule. The online course represents a culmination of our collective wisdom preparing students for the National Physical Therapy Examinations for nearly three decades. The course offers all of the same benefits as our On-Campus Review Course held annually at over 200 PT and PTA academic programs. The online course led by Dr. Scott Giles PT, DPT, MBA utilizes 225 streaming videos, interactive study tools, and challenging multiple-choice questions to assist students to reach their potential on this critically important examination.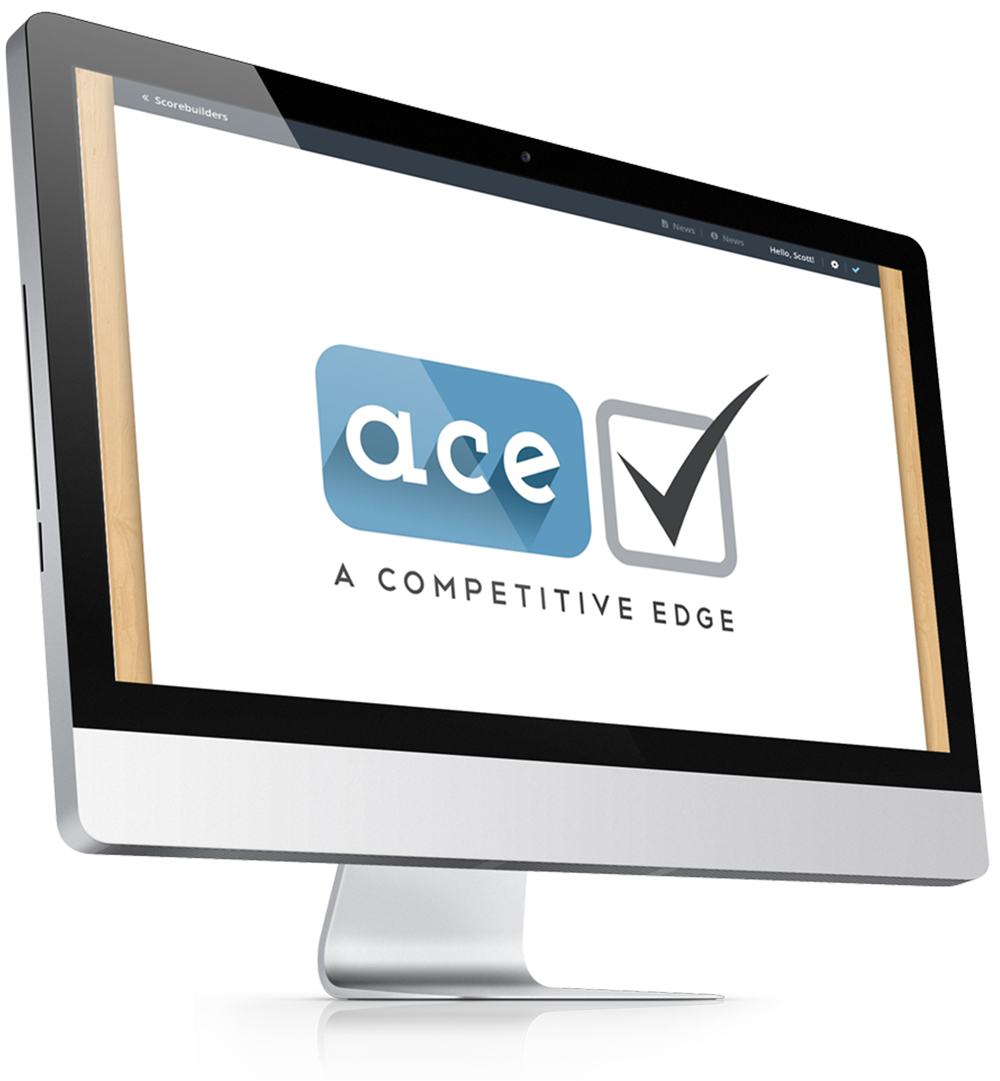 VIDEO, VIDEO, VIDEO
ACE includes over 225 high quality instructional videos designed to assist students to maximize their examination performance. The videos feature Dr. Scott Giles PT, DPT, MBA who is a recognized expert on the National Physical Therapy Examinations. Dr. Giles has taught over 500 review courses and assisted over 10,000 PT and PTA students to pass the examination over the past 25 years.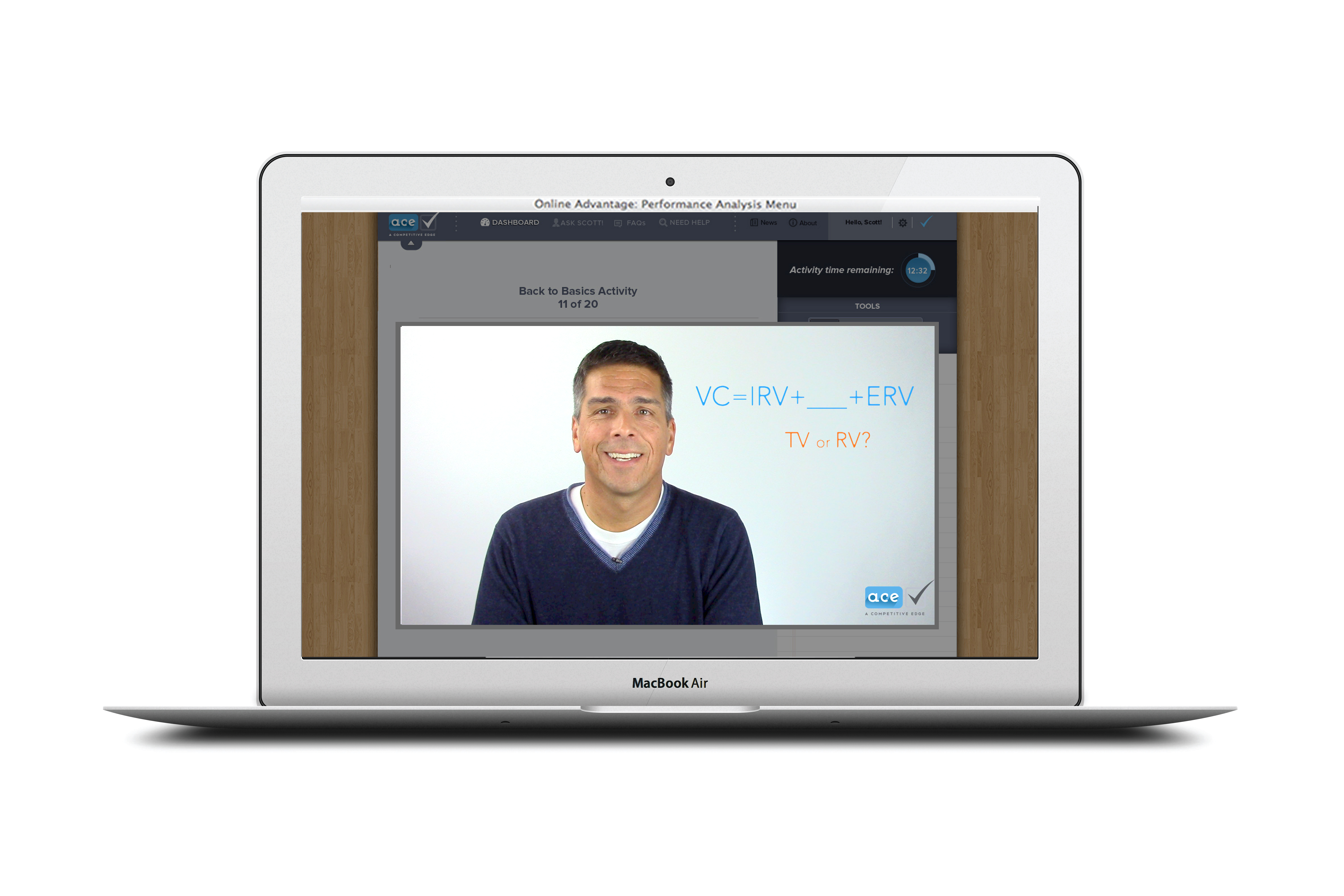 HOPE IS NOT A STRATEGY
Hope is a good thing, however, it cannot serve as your primary strategy to pass the examination. Let ACE assist you to develop an individualized study plan based on your preferred learning style and the results of valuable assessment data gathered throughout the online course. ACE can assist you to reach your goal of first time success on the big day!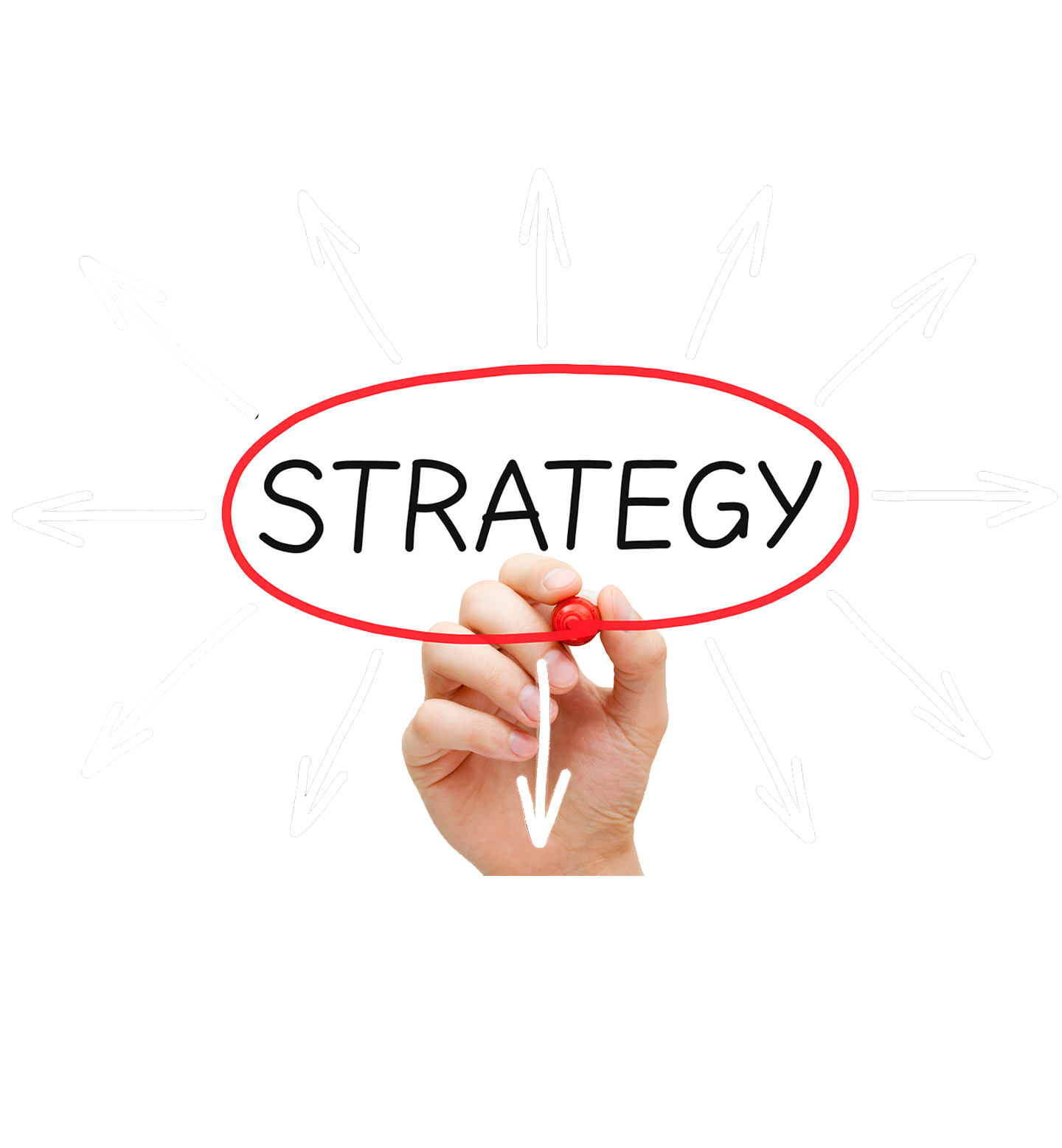 ACTIVE STUDY TOOLS
ACE includes three active innovative study tools designed to increase the efficiency of study sessions. Each of the tools makes use of interactive technology to record a student's relative mastery in critical academic content areas. Students use this information to identify areas requiring remediation and to increase their flexibility using academic content in applied clinical scenarios.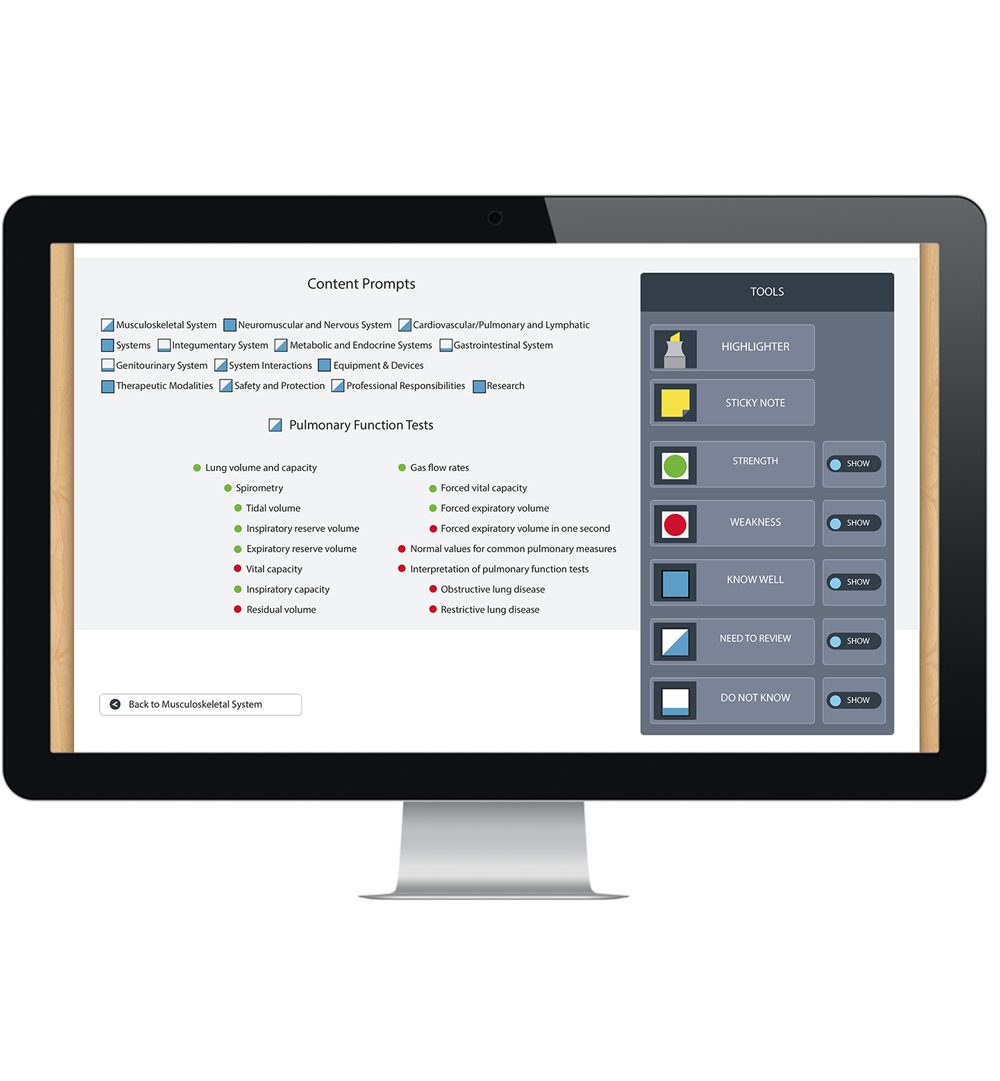 CHALLENGING MULTIPLE CHOICE QUESTIONS
ACE offers hundreds of multiple-choice questions offered in nine specific activities. Each activity is designed to emphasize targeted educational themes or to explore an identified system or non-system content area. Each multiple-choice question includes an item analysis, explanation of the correct answer, and an individual video where Dr. Giles presents an in-depth analysis of the question. A detailed performance analysis section allows students to track their exam performance over time and compare their results to the mean score of all students using ACE.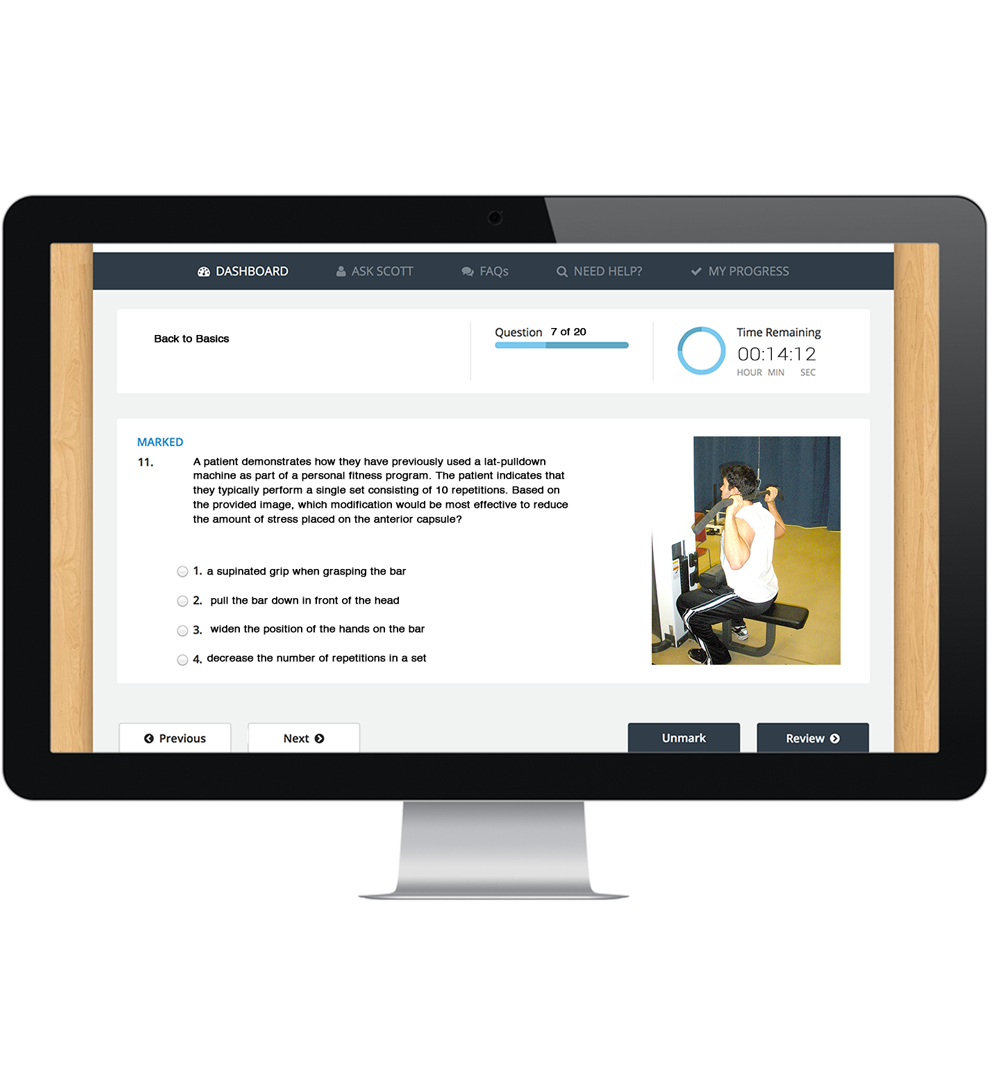 ORGANIZATION PLUS
ACE includes a multitude of organizational features such as interactive study calendars, sticky notes, and master note pages to keep students on task while studying. Students have the ability to submit questions using our "Ask Scott" feature. Selected questions and answers are posted in ACE for all students to view.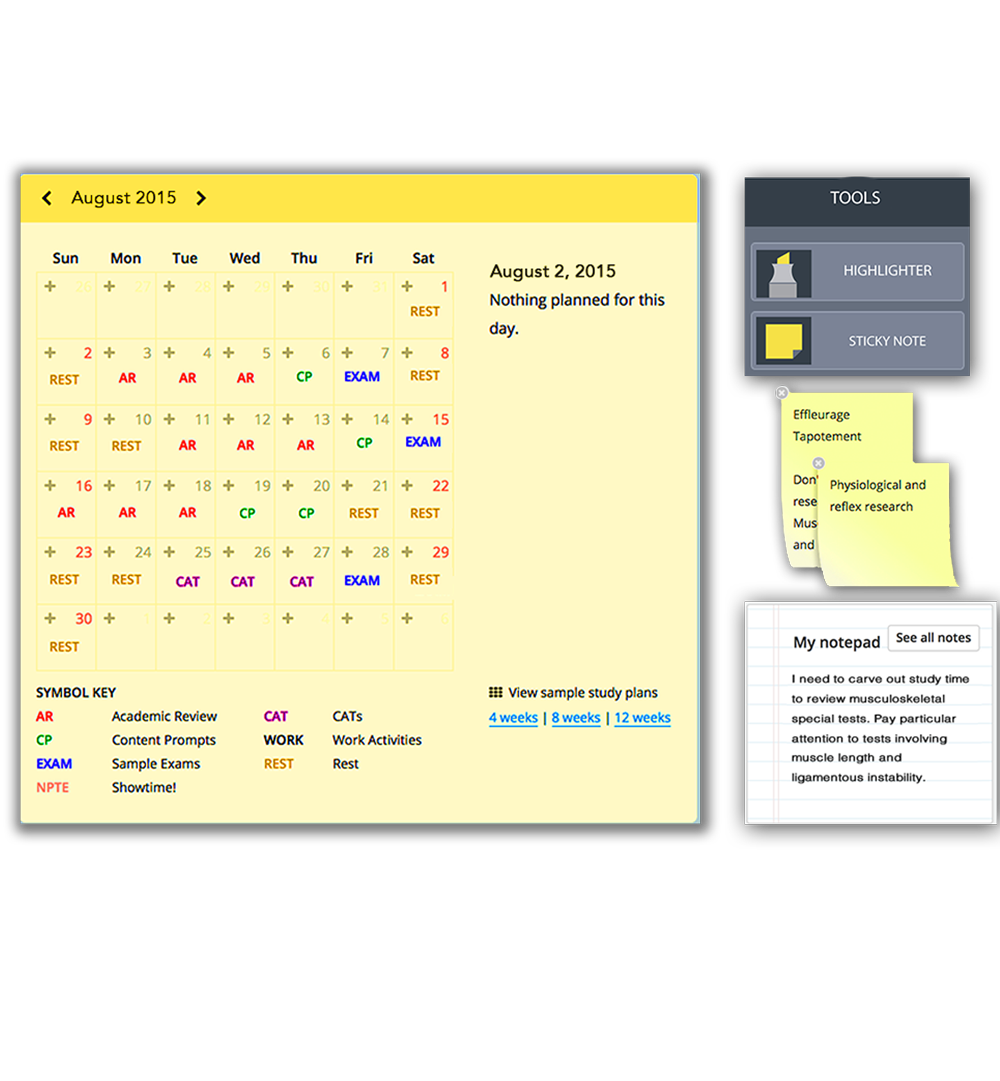 THE BEAUTY OF SCALABILITY
ACE is fully scalable meaning that you can access the online course on your personal computer, tablet or mobile device. Our goal was to create a revolutionary online course compatible with your busy lifestyle.